Treat Time!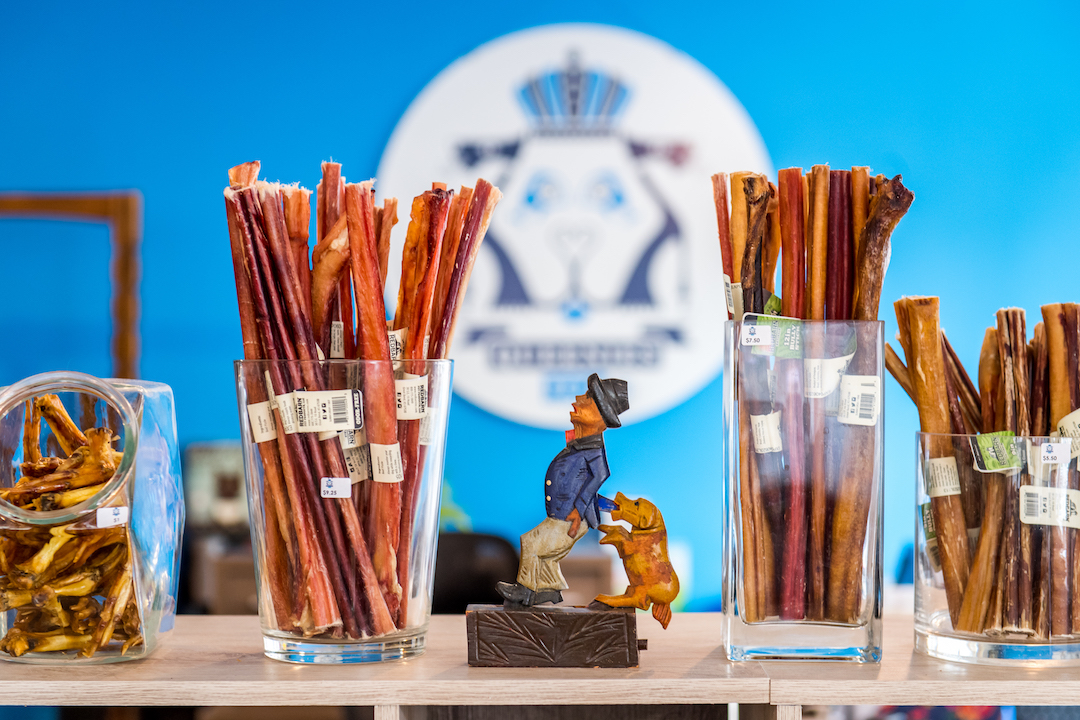 Call it a cookie, biscuit, or yummy-yum; dogs, cats, and other furry friends love treats. We love giving our mini-mammals goodies, but did you know that they aren't the pet equivalent of dessert? Treats serve a purpose beyond stimulating the taste buds; they help train, bond, and calm your pet. There are countless benefits to rewarding good behavior with tasty treats. Come with us on this delicious journey as we explore the best ways to utilize this tool, along with some of the most delectable treats out there.
Warning: These goodies will almost sound too appetizing. If you sample your pets' treats, we just ask that you don't tell us about it.
Dogs

Treat Time: Just Because
Your dog is adorable, we all know this, and sometimes they deserve to be rewarded for just putting a smile on your face. Instead of reaching for overly processed Milk Bones, reach for something nutritious and delicious. When you need a quick yay-you-are-just-so-cute treat, offer your pup Old Mother Hubbard Minis instead. This tiny nutrient-packed treat comes in multiple flavors. Our dogs love the Chicken Pot Pie flavor, but sample a few until you find your dog's fav!
If your pup has a sensitive tummy, try Tickled Pet Sweet Potato Chews. These single ingredients, USA-made treats will delight your dog without compromising her belly!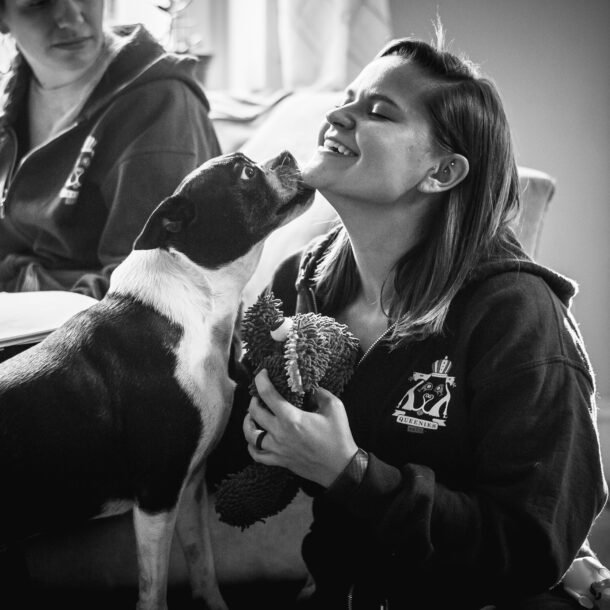 Treat Time: The stress-reliever 
When your dog works through a stressful situation, like getting their nails trimmed, bath time, or encountering another dog, a long-lasting distractor treat is the way to go! We recommend Caru Daily Dish Lickable Treats for Dogs.
Treat Time: Focus
When your dog needs something to maintain his focus for an extended period, like a long car trip, try
Roam Gnawkles
. This long-lasting treat provides a chewing challenge that mentally stimulates your dog while satisfying your pup's need to gnaw.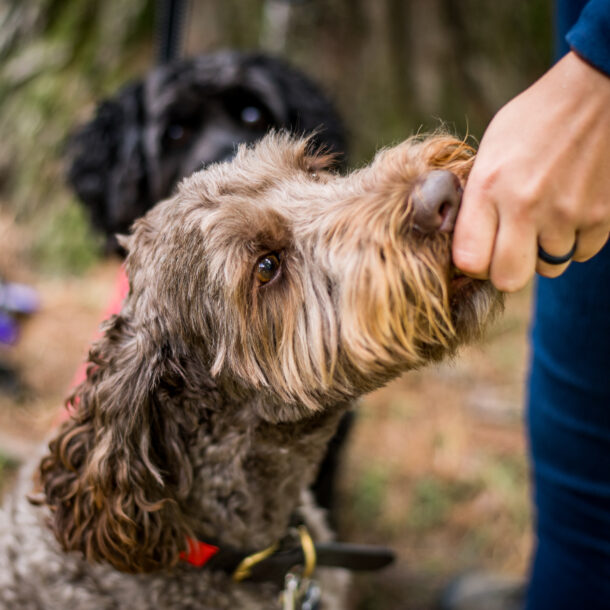 Treat Time: Training
You already know that fear-free, force-free, stress-free training is the way to go. Crumps' Mini Trainers Freeze-Dried Beef Liver offers your dog a big reward that's low-calorie. Make this a staple in your treat pouch for a happy, healthy, well-trained dog.
Cats

Treat Time: Stressed-out kitty
When your cat feels stressed out, you can help make their environment feel safer for them with a
Solid Gold SeaMeal
. In addition to calming your pet, these treats contain flaxseed to support healthy skin and coat.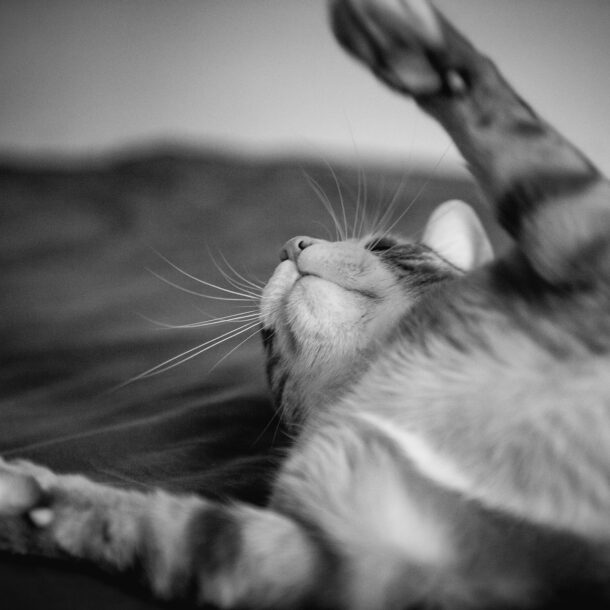 Treat Time: Happy Cat Healthy Treat
Check out
Orijen Tundra freeze-dried treats
for a soft, raw, and healthy option for cats. These treats are prepared without cooking, so they retain their original nutrients. Your cat will love this mixture of crude fat, protein, and fiber!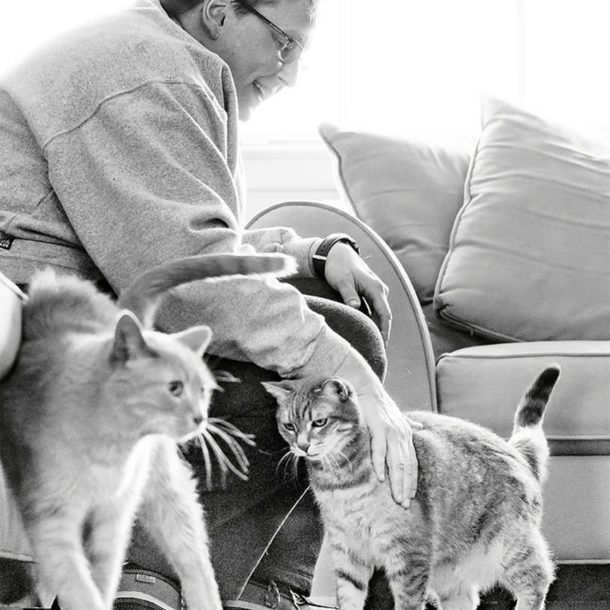 Treat Time: Achy Joints (Cat & Dog)
Imagine if someone handed you a brownie when you had a sore knee, and it made your pain go away. Okay, maybe a brownie isn't the best example, but you get the idea! Northwest Naturals' Freeze-dried chicken breast and Green-lipped mussels are tasty treats that support joint health in dogs and cats. 
Little Gals & Fella's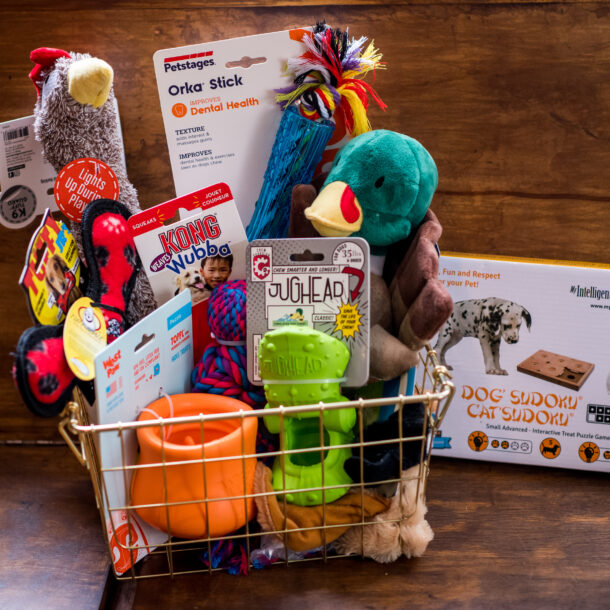 Treat Time: Small Mammal, Big Love
Sometimes a toy is the treat your little mammal is craving. For enrichment and fun, you can't go wrong with the Oxbow Hide & Seek Enrichment Mat. Add some tasty bites to its all-natural fibers to delight bunnies, guinea pigs, and other small mammals. 
Last but not least…

Treat time: Table Scraps
That's right, people! We're anti-milk bone and pro-table scraps. How can we take this stance? Are we simply insane? No! Table scraps can make up to 10% of your pet's diet. You don't have to scrape your rotisserie chicken and baked potato into the trash while your pet looks on from a distance with those sorrowful eyes. We recommend you be choosy with your leftovers (both what you share and when you share it). Don't offer the food directly from the table, share the healthier scraps with nutritional benefits, and avoid serving up too much of your greasy cheat day foods.